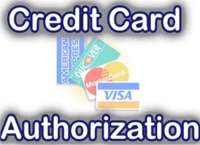 PCI Validated
ISI Credit Card Authorization is available for all current versions of Microsoft Dynamics GP.
Eliminates double entry, no need to enter transaction data into two different systems. Allows quicker, more efficient transaction processing
Process credit card transactions in Sales Order Processing, Cash Receipts or Website.
You can process the initial order on the web and then perform any necessary follow-up procedures such as Batch Processing, Recurring Billing, Voids and Returns.
Seamlessly integrates with Microsoft Dynamics GP
Provides a seamless interface to Microsoft Dynamics GP Sales Order Processing (SOP), Receivables Management, and Cash Receipts

Brochure for merchant using CyberSource (pdf)
ISI Credit Card Authorization was created with Dexterity to integrate seamlessly with Microsoft Dynamics GP.
A Total Credit Card Solution
A complete Electronic Draft Capture (EDC)
financial transaction system
Features
Support for token-based CyberSource service. No sensitive credit card information is stored on merchant's system avoiding the need for storing encrypted data.

PCI Validated when using CyberSource

Support for PC-Charge Pro. Credit card information is stored encrypted on merchant's system.

Mail Order, Telephone or Internet transactions

Single or Multi-Merchant

Sales, Pre and Post Authorization

Book and Ship Capabilities

Address Verification

Purchase Card Level II

Real time and Batch Mode

Payments are automatically created for all transactions successfully authorized

CVV2 Processing

Processes all major credit cards

Numerous reports including Audit Trail, custom reports available

Available for United States and Canada

Installation and training available from ISI

Or your custom specifications
Options
Process sales or pre-authorizations from your web site.

Sales Batch Processing option performs the sale in batch mode. Start it up and walk away.

Post-Authorize Batch option processes pre-authorized transactions. Great for post-authorizing ready-to-ship orders.

Recurring Billing option automatically creates and stores periodic invoices and authorizes them in batch mode.

Card Swipe option available.